Hazmat call on Kozlov Street might have been someone washing their hair
Odour 'ten times stronger than nail polish'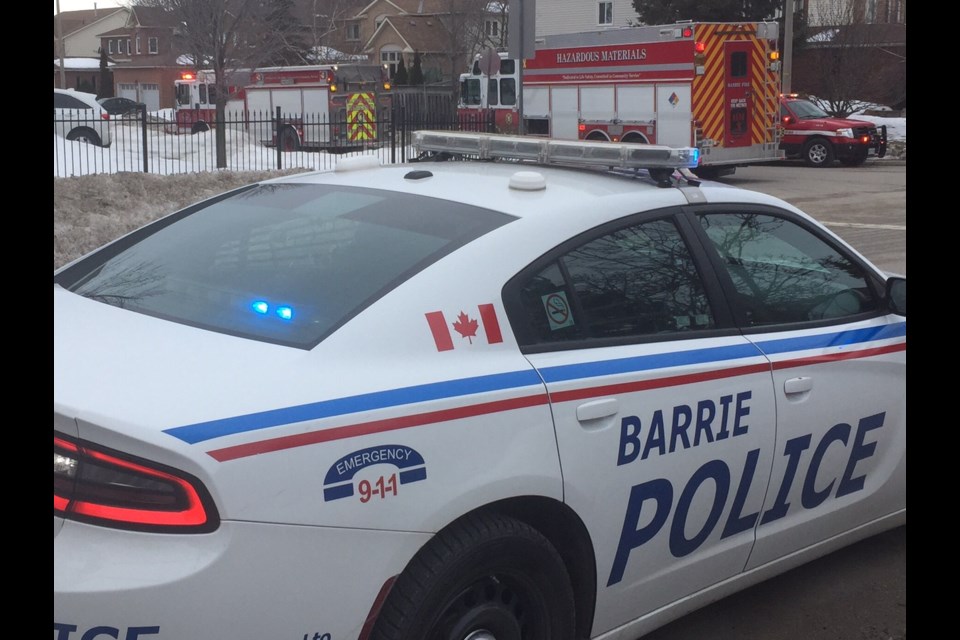 Barrie fire, police and Simcoe County Paramedics responded to a call on Kozlov Street 
Barrie Firefighters, Police and Simcoe County Paramedics responded to a hazmat call on Kozlov Street just after 10 a.m. Tuesday.

Samantha Hoffmann of Barrie Fire and Emergency Service says a complaint came from building staff of an odour '10 times stronger than nail polish' coming from a townhouse unit.

"Crews got zero readings on four gas detectors," said Hoffmann, adding two people in the unit had no symptoms.

No injuries and no cause officially identified, but a Fire Captain leaving the scene said it's possible the odour came from someone who was washing their hair with tea tree oil.