It is impossible to overstate how much 9/11 changed the U.S. fire service. What's easy to forget is the rash of suspicious white powder calls that sprung up in mailrooms around the country following the terror attacks when anthrax-laced letters were sent to newsrooms, politicians and the FBI. Yet it was just those calls that gave rise to Franklin Fire Department's first dedicated hazmat team in 2002.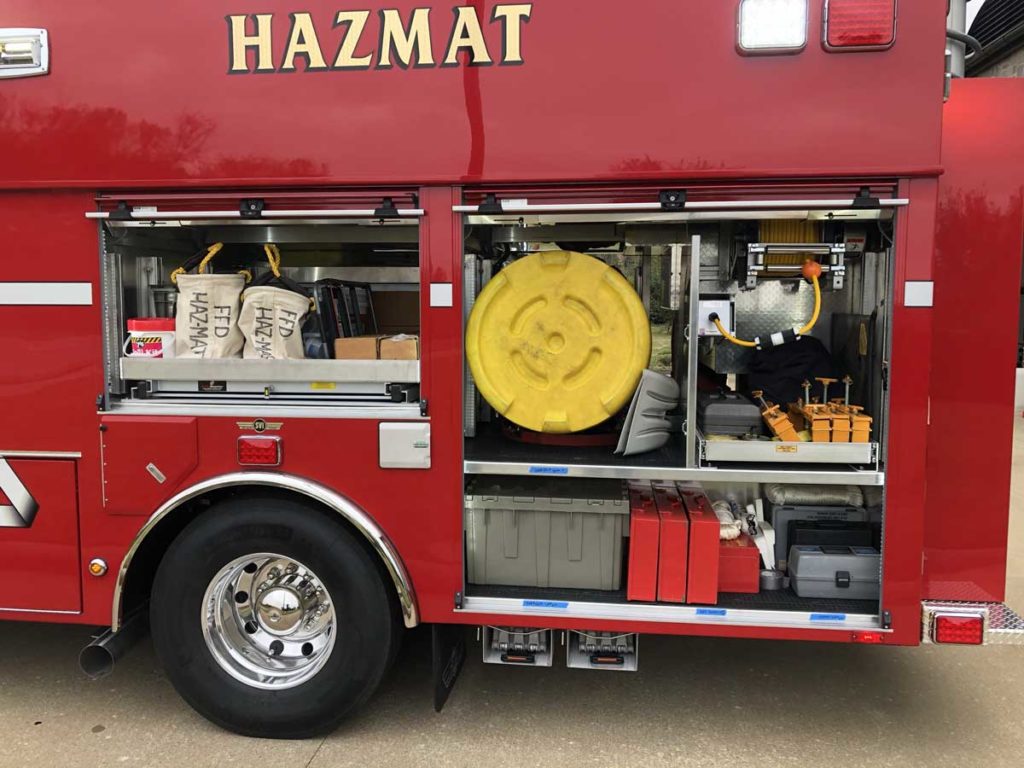 The team now has 30 members who are cross-staffed across two stations — all trained to the hazmat specialist level. Franklin is an ISO 1 department that runs roughly 9,000 calls per year, covers 43 square miles and is about 20 miles south of Nashville. The city has eight fire stations serving 83,454 residents. The team also provides mutual-aid response to hazmat calls in Williamson County, which boosts its coverage area to 584 square miles and 248,000 people.
They staff a minimum of two technicians at their two hazmat stations (stations 6 and 3) and most often have double that staffing number. The team gets it done in a shiny new 2019 Spartan rig made by SVI. Their 2002 Peterbilt with a box is a backup unit that hauls equipment. On top of that, Firehouse Magazine recently published an article on Franklin Fire's unmanned aircraft program, which is another tool at the team's disposal for major hazmat incidents.
The hazmat team trains quarterly as a unit. A few times a year the team trains the rest of the department on hazmat and has hazmat training with neighboring agencies.
The team's biggest problem is not having a hazmat truck staffed full time. For a hazmat response, staffing must cross over either from the engine or the tower assigned Station 6.
Despite that, the team says it is very fortunate to have the equipment it has and the amount of support it gets from city administrators. They are looked upon in Williamson County and surrounding counties as a hazmat resource.